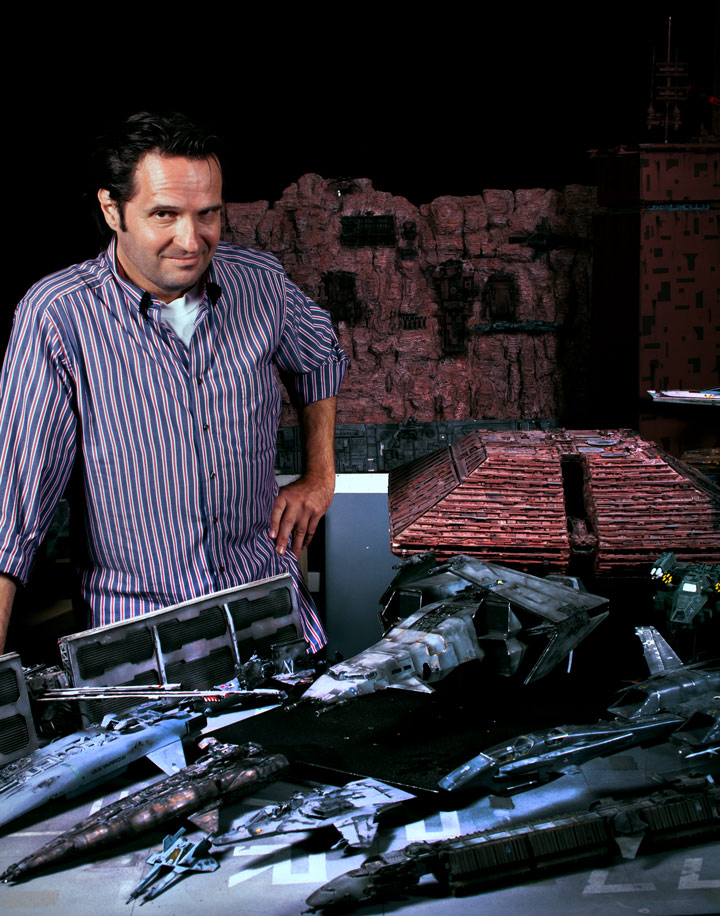 "Eye candy producer" I'm digital matte painter / illustrator / editor and music composer for motion picture , TV , commercials, and game.
Visual effects and miniatures started my  journey in the motion picture and TV industry where I worked as a motion control camera assistant and helped designing and building miniatures for motion picture and TV documentaries.
In the late 1990's I switched to the digital realm, since then I edited a variety of movies, commercials & music clips. Digital matte painting, illustration, and miniature effects are my most prefered activities. Since miniatures seem like an endangered species, I like to keep it alive.
I do also write and produce filmmusic for motion picture, TV, trailers, commercials and games and I do offer my experiance in modelbuilding, finishing historic wardrobe. 2010 I have produced and finished my Sci-Fi feature film Nydenion with the help of some very talented people and friends.
You can buy my artworks at Fine Art America, Redbubble, Deviantart, Zazzle and Artflakes.
My illustration work is also represented by the illustratoren Agent  www.illustratoren-agent.de

Thanks for visiting, Jack Moik
"Per aspera ad astra"
© Copyright Jack Moik 2023